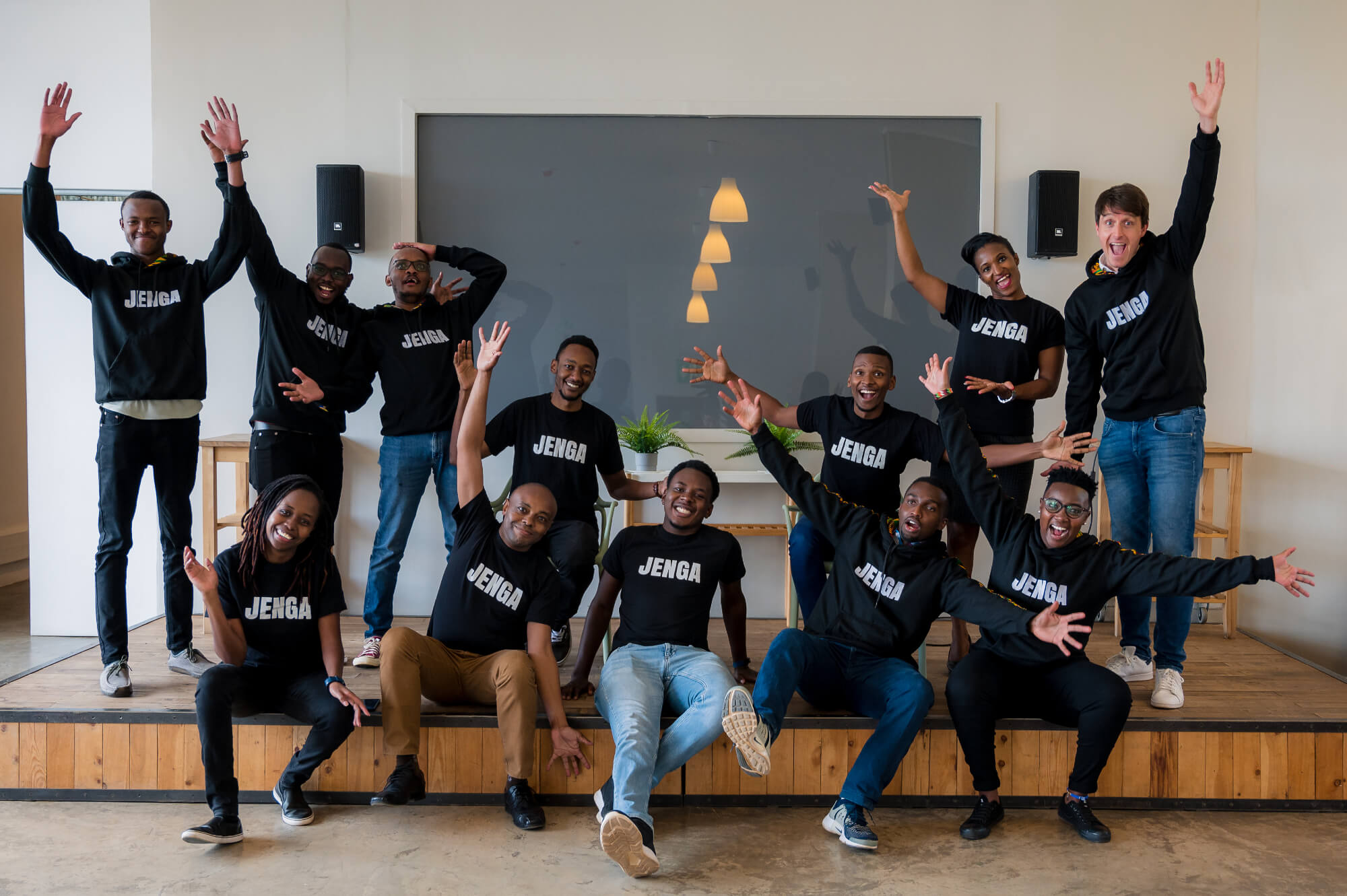 Careers
QA Analyst
Description
Jenga is a start-up focused on solving two major problems facing businesses globally and locally:
Bridge the global tech talent gap, one African developer at a time
Enable the growth of African companies through technology
When not working for global tech companies, Jenga developers are working on Jenga proprietary products and solutions empowering African businesses.
Jenga is looking for a QA Analyst who is passionate about delivering glitch-free products that customers love to join our team and to drive our proprietary products.
We are looking for a QA Analyst to assess software quality through manual and automated testing. You will be responsible for finding and reporting bugs and glitches.
In this role, you should have a keen eye for detail and excellent communication skills. If you are also competent in executing test cases and are passionate about quality, we'd like to meet you. Ultimately, you will ensure that our products, applications and systems work correctly.
Responsibilities
Plan, develop and execute test strategy across core Jenga products and platforms
Identify procedures and scenarios for the quality control of products and services
Process product reviews and inform the development team of defects and errors
Communicate quantitative and qualitative findings from test results to the development team
Monitor efforts to resolve product issues and track progress
Ensure that the final product satisfies the product requirements and meet end-user expectations
Spot areas for improvement to enhance the product's efficiency
Conduct post-release/ post-implementation testing
Work with cross-functional teams to ensure quality throughout the software development lifecycle
Drive the quality for a product/feature, assess risks to and ensure shipping features with a high-quality bar
Lead Quality assurance efforts that align with product objectives and develop scalable solutions
Implement and evolve QA processes to get effective test signal and scale testing efforts across multiple products
Define quality metrics and implement measurements to determine test effectiveness, testing efficiency, and measure the overall quality of the product
Here's what we'd like to see:
1-2 year working experience in project management and QA methodology
Familiarity with Agile frameworks and regression testing
Ability to document and troubleshoot errors
Working knowledge of test management software (e.g. qTest, Zephyr) and SQL is a plus
Excellent communication skills
Knowledge of quality assurance terminology, methods, and tools
Demonstrated knowledge of testing best practices, version control practices and defect management practice
Attention to detail
Analytical mind and problem-solving aptitude
BSc/BA in Computer Science, Engineering or a related field
Benefits
Why Jenga?
Work in a team with diverse backgrounds and an open communication culture
Learn by being provided with regular and constructive feedback, mentoring, training opportunities and our in-house knowledge base
Gain valuable experience through your involvement in a SaaS product at scale
Thrive with a high level of autonomy and responsibility in a small, agile, and growing team, to demonstrate your skills and grow through merit
Promote the growth of African businesses, by equipping them with the right tools and support to unleash their potential
Be yourself! We embrace difference and know that if you can be yourself at work, you'll be happier, more motivated and creative. We want you to bring your whole self to work, to have your own perspective and know that you belong.
Job Benefits
Competitive salary
21 days holiday – and we will make you take it. Burnout is not big or clever.
Limitless challenge and scope for development. You are joining us at a very exciting time and have the opportunity to take this role in your preferred direction as we grow.
As much of our time as you need. Your professional growth is important to us, and we want to help you to be awesome.
Sensible problems that will add real value to real people. Work without impact is meaningless.
More benefits to come as we grow – and as a team member, we'll ask for your suggestions!
Application Process
The recruitment process takes place in 3 steps:

An online form to fill in.
A face to face interview (virtual or on-site).
A job offer!

Please note: Completion of the online form is required in order to be considered. Please allow yourself enough time to complete it. Please be aware that you will have to complete it at once, as you will be unable to return to it later.
If this looks like you, please send us your resume and cover letter to qa-analyst@jengatech-odoo-jenga-agency-erp.odoo.com