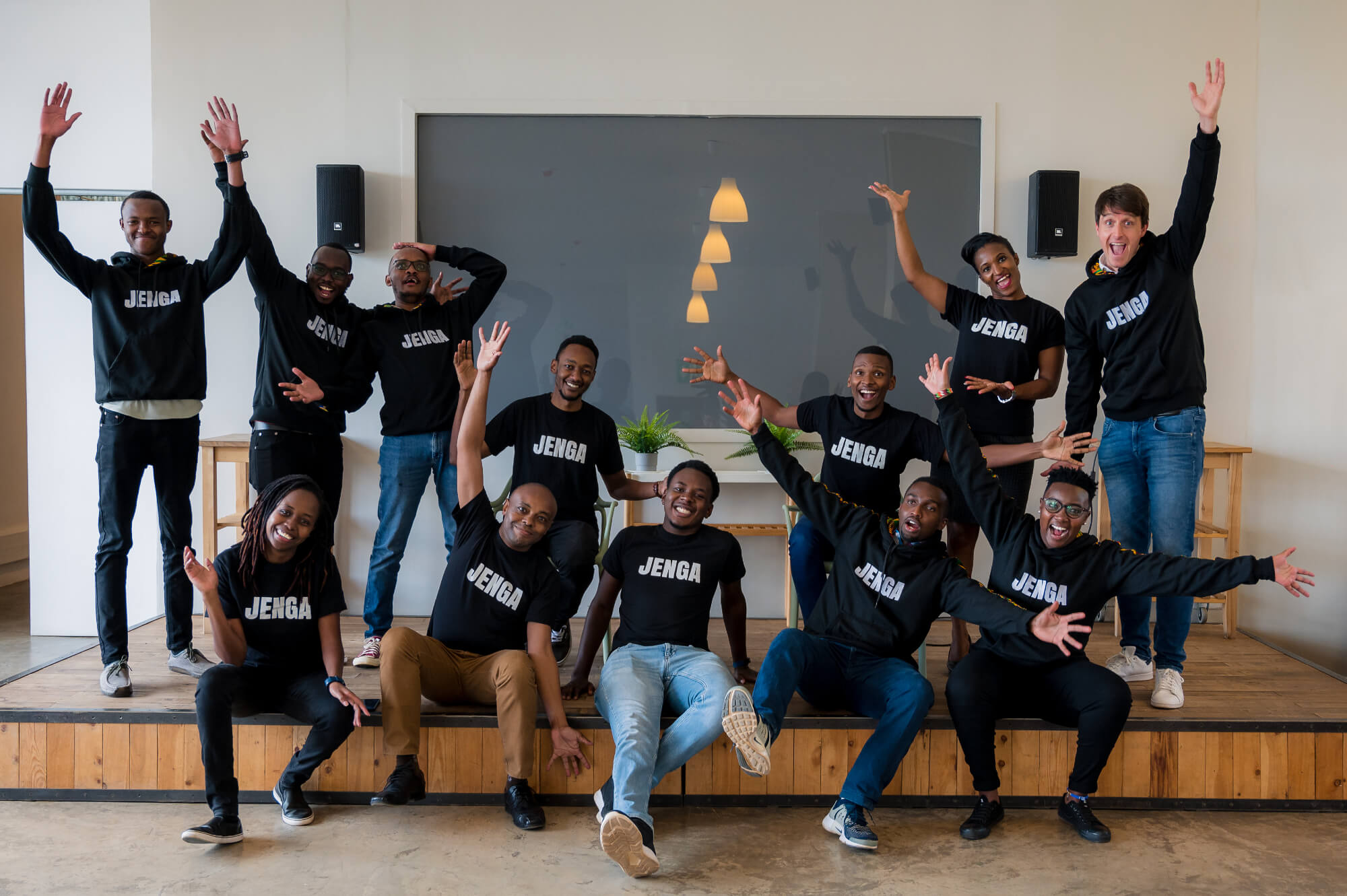 Careers
Business Development Associate (UK)
Description
Jenga is a start-up focused on solving two major problems facing businesses globally and locally:
1. Bridge the global tech talent gap with the best African software engineers
We identify talented Kenya software engineers and place them to work on short or long-term engagements for global tech companies.
Developers are trained on technical and soft skills before being placed and deliver for our clients whilst working remotely from Jenga's offices in Nairobi.
In doing so, Jenga provides access to opportunities which Kenyan developers would otherwise not have.
2. Enable the growth of African companies through technology - When not on a placement, Jenga developers work on Jenga's SaaS products which are tailored to African businesses.
Jenga is looking for:
An ambitious and energetic Business Developer
To help us expand our client base, linking our developers to new placements
By implementing an effective sales strategy to deliver topline growth
Responsibilities
Develop a business development strategy to tackle the priority markets for developer placement (UK, US, Germany, France)
Scan the market - Seek new business opportunities, research and contact potential clients, qualify leads, set up meetings with prospects
Build long-term relationships with new and existing customers
In short, drive an effective process to hit your sales goals and contribute to our long-term business growth
Location: The role is London-based, with potential travel to other EU start-up hubs and to Kenya (depending on travel/health restrictions)
Requirements
Skills
You have:
3+ years experience as a business development manager, sales executive or a relevant role, selling complex, consultative solutions and/or professional services
A proven sales track record of hitting and exceeding quota
An understanding of the start-up ecosystem and/or tech outsourcing market
Native or fluent English – French or German a plus
BSc/BA in business administration, sales or relevant field
Experience selling to CTO's or in the technology landscape a plus
Traits
You:
You are a good Hunter, prospecting doesn't scare you and you have a solid start-up network
You are a confident and persuasive communicator - You're an expert at navigating difficult conversations and getting your customers on board
You love tech and the start-up ecosystem
You love to sell
You are a "doer", autonomous, pragmatic and resourceful - You do things, quick and well. Even if you have to correct it afterwards
You are results-oriented and you don't give up easily
You are strongly motivated by our mission
Benefits
Why Jenga?
Promote African talent, by providing talented software engineers with the right opportunities to grow through international exposure
Thrive with a high level of autonomy and responsibility in a small, agile, and growing team
Compensation
Decent base salary
A No Threshold & Uncapped Commission Structure with a high percentage of revenues generated
Application Process
The recruitment process takes place in 3 steps:

An online form to fill in
An interview with our CEO, when you may present your sales strategy and implementation plan
A job offer!

Please note: Completion of the online form is required in order to be considered. Please allow yourself enough time to complete it. Please be aware that you will have to complete it at once, as you will be unable to return to it later.
If this looks like you, please send us your resume and cover letter at bd-manager@jengatech-odoo-jenga-agency-erp.odoo.com